Riviera Travel has extended its peaks incentive, due to positive feedback from the trade.
The promotion will now run until 31st March.
The extension will see Riviera give away a further four 128GB iPad Pros worth £899, alongside weekly Amazon vouchers valued at £150. A prize draw of agent bookings will take place every week to win the iPads, with the agent delivering the highest weekly value booking taking home the Amazon voucher.
Winners will be announced each week on Riviera's agent Facebook page and on a trade-dedicated weekly newsletter.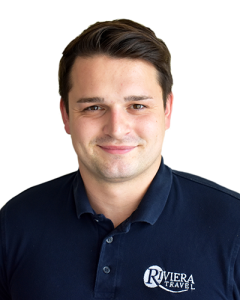 Tom Morgan, Riviera Travel head of trade, said: "This incentive has clearly resonated with the trade as we've had an overwhelming number of agents enter their bookings throughout the two-month period. This extension allows us to continue to reward our trade partners for their efforts, and will give as many agents as possible the chance to win one of these fantastic prizes.
"Trade support is at the heart of everything we do, so we're delighted to include this incentive alongside our training, fam trips and in-person activities."
Agents are automatically entered into the draw every time they make a Riviera booking.