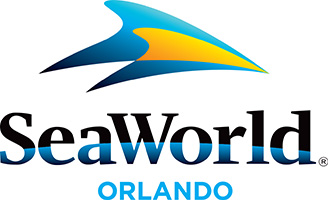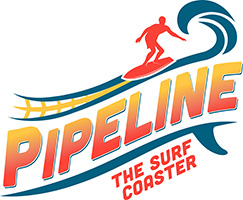 SeaWorld Orlando's all-new Pipeline: The Surf Coaster will open to the public on Saturday 27th May, with a special ceremony featuring a "beach-front" ribbon cutting, in keeping with the ride's surf theme.
Pipeline is the world's first surf coaster and a first-of-its-kind attraction that features a rise and fall motion of the seats that mimic the sensation of riding a wave, including five airtime movements, including a "wave curl" inversion that replicates the well-known "alley-oop" surfing manoeuvre. Spanning 2,950 feet, with a maximum speed of 60 MPH and reaching a height of 110 feet, "Pipeline: The Surf Coaster" will offer guests all new thrills and spills. The brand-new coaster is located at the front of the park between Flamecraft Bar and Bayside Stadium.
The Fish & Wildlife Foundation of Florida is the official conservation partner to Pipeline, working with SeaWorld to raise awareness of marine life and the need to protect the Florida coral reef.
For more information or to book tickets please visit www.DoSomethingDifferent.com.