Book by 15th January and take advantage of great offers* with fares starting from £439 in Economy Class and £1,869 in Business Class for travel by 31 January 2022.
No matter where you go next, Qatar Airways have you covered with guaranteed flexibility.
*Terms and conditions apply.
Qatar Airways have upcoming special fares to make 2021 a year to look forward to.
From £439 in Economy Class and from £1,869 in Business Class.
Economy sale – return fares from:
| | | |
| --- | --- | --- |
| Edinburgh | Nairobi, Kenya | £439 |
| Edinburgh | Kigali, Rwanda | £459 |
| Edinburgh | Johannesburg, South Africa | £529 |
| Edinburgh | Singapore | £539 |
| Edinburgh | Hong Kong | £549 |
Business sale – return fares from:
| | | |
| --- | --- | --- |
| Edinburgh | Nairobi, Kenya | £1869 |
| Edinburgh | Hong Kong | £1879 |
| Edinburgh | Johannesburg, South Africa | £1989 |
| Edinburgh | Seychelles | £2069 |
| Edinburgh | Phuket, Thailand | £2189 |
Sales Period: 11 – 15 January 2021  •  Travel Period: 11 January 2021 – 31 January 2022
You can change your travel date and destination within the same booking class, as often as you need with no fees. Fare difference will apply.
Guaranteed Flexibility
With Qatar Airways, travellers enjoy guaranteed flexibility on date/destination changes thanks to our Travel With Confidence policy.
Extraordinary achievements in an extraordinary year
Qatar Airways was the only global airline flying consistently throughout 2020 and played a vital role in the world's response to the COVID-19 pandemic, in a number of ways.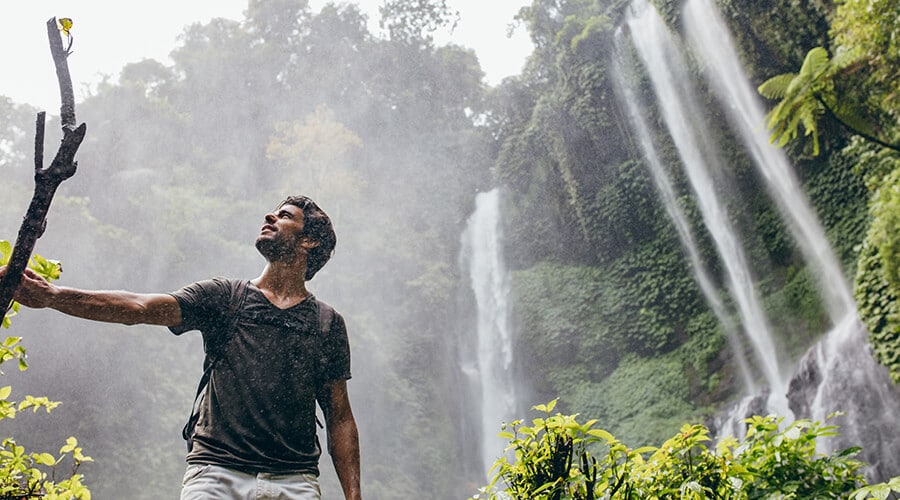 taking people home
The national carrier of the State of Qatar remained focused on its fundamental mission of taking people home, carrying over 3.1 million passengers and operating over 470 charters and extra sector flights. Qatar Airways was able to continue flying thanks to its varied fleet of modern, fuel-efficient aircraft that has allowed it to offer the right passenger and cargo capacity in each market as its operations are not dependent on any specific aircraft type.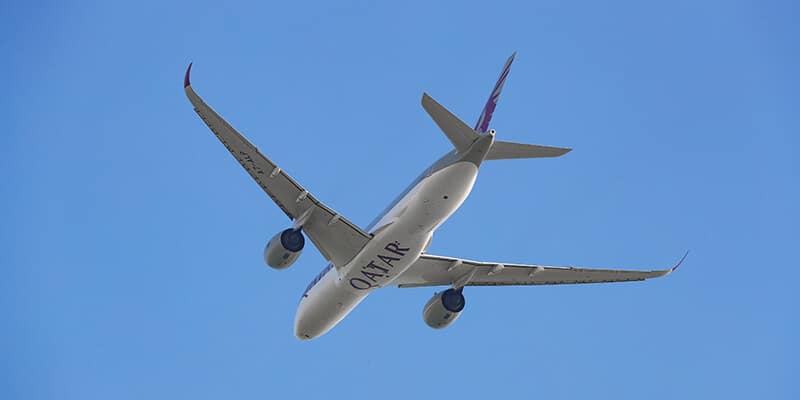 qatar fleet
The airline's fleet of 52 Airbus A350 and 30 Boeing 787 are the ideal choice for the most strategically important long-haul routes to Africa, the Americas, Europe and Asia-Pacific regions. In the last few months of 2020, Qatar Airways took delivery of three Airbus A350-1000s, reaffirming its position as the largest operator of Airbus A350 aircraft with an average age of 2.6 years. All three were fitted with the airline's multi award-winning Business Class seat, Qsuite.
Safety
Qatar Airways also stringently implemented the most advanced safety and hygiene measures, including the provision of Personal Protective Equipment (PPE) for cabin crew and a complimentary protective kit and disposable face shields for passengers. Additionally, the airline was the first international carrier to deploy Honeywell's Ultraviolet (UV) Cabin System, operated by Qatar Aviation Services, further advancing its hygiene measures on board.
Qatar network
Since last May, the airline has gradually rebuilt its network in line with global travel demand to reach 110 destinations by the end of 2020. Not only did Qatar Airways work to rebuild its pre-pandemic network, it also added seven new destinations: Abuja, Nigeria; Accra, Ghana; Brisbane, Australia; Cebu, Philippines, Luanda, Angola; San Francisco, USA; and Seattle, USA (starting 15th March 2021).
flexible booking
Throughout the pandemic, the airline has offered customers flexible booking policies and has recently announced that it will offer passengers unlimited date changes and fee-free refunds for all tickets issued by Qatar Airways through to 30th April 2021 for travel completed by 31st December 2021.
partnerships
Qatar Airways has also agreed several new partnerships in 2020, including with American Airlines, Air Canada and Alaska Airlines.
The Qatar Airways Group continued its enviable record of winning awards with a host of accolades last year. Qatar Airways won an impressive five prizes at the 2020 Business Traveller Awards and was named 'Best Airline' as well as winning in the 'Best Long-Haul Carrier', 'Best Business Class' and 'Best Middle Eastern Airline' categories. The airline also triumphed in the 'Best Inflight Food and Beverage' category.
The annual Trip Advisor awards gave more cause for celebration with the airline picking up four more prizes, namely 'Middle East Best Airline', 'Middle East Best Major Airline', 'Middle East Best Business Class', and 'Middle East Best Regional Business Class'.
In the Global Traveller Leisure Lifestyle Awards, Qatar Airways received the 'Special Achievement for Outstanding Innovations' award for its Qsuite Business Class seat. The airline also received the Airline Passenger Experience Association's (APEX) 2021 Five Star Global Official Airline Rating™.
To visit our website and find our more click here →